Below are 20 footballers that could have played for Nigeria. Many of the players on the list are footballers of mixed heritage , others were born in Nigeria before naturalizing to their present citizenship and other were eligible to play for Nigeria based on their paternal lineage.
1.Eniola Aluko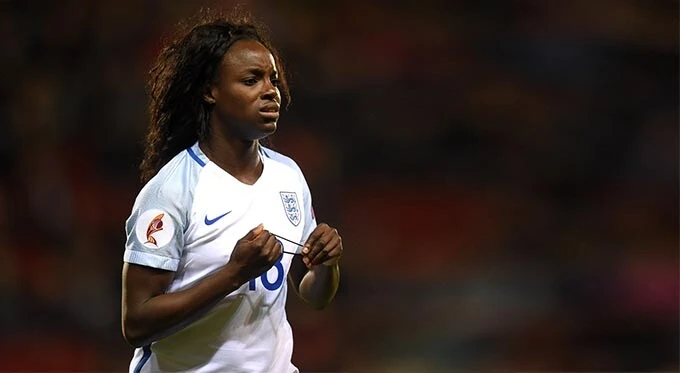 Eniola Aluko is a British-Nigerian football executive, commentator, and former professional player. Eniola was born in Lagos Nigeria but only spent six months in the country before her  family moved to Birmingham in the West Midlands region of England. She had a very successful career, playing for top clubs across Europe and north America. She had over 40 goals for Chelsea and she scored 15 goals in 27 appearances for Juventus. She's won a number of honors in her career, including FA WSL,  FA Women's cup, Seria A, Coppa Italia, FA WSL Top scorer, Chelsea ladies player of the year and many more.She earned  over 100 caps for England scoring 33 goals.
2.Gabriel Agbonlahor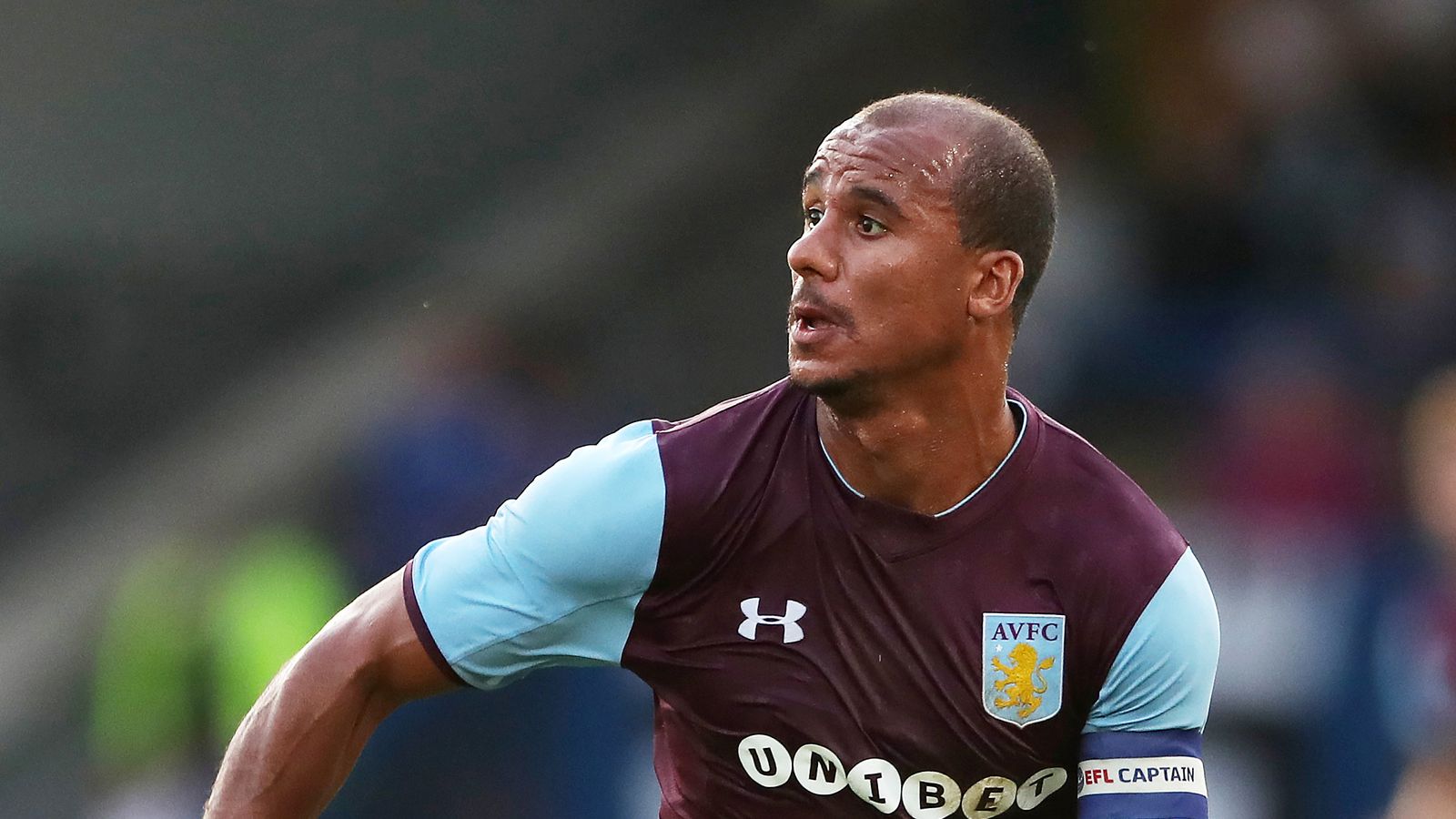 Gabriel Imuetinyan Agbonlahor is an English former professional footballer who played for Aston Villa in his days. He was born in Birmingham England to Samson Agbolanhor and Tina Burgess. Like others on this list, He was eligible to play for Nigeria and there was serious interest from the Nigerian FA. But, he chose to represent England instead. He made 16 appearances at the U-21 level scoring 4 goals. Sadly, he made just 3 caps for the senior team.
3.John Akin Salako
John Salako was born in Ibadan Nigeria. Salako played as a Midfielder from 1986 until his retirement in 2005. He played in the Premier League for Crystal Palace, Coventry City, Bolton Wanderers and Charlton Athletic and also represented the England National team. He made 5 caps for the three lions.
4.Dele Alli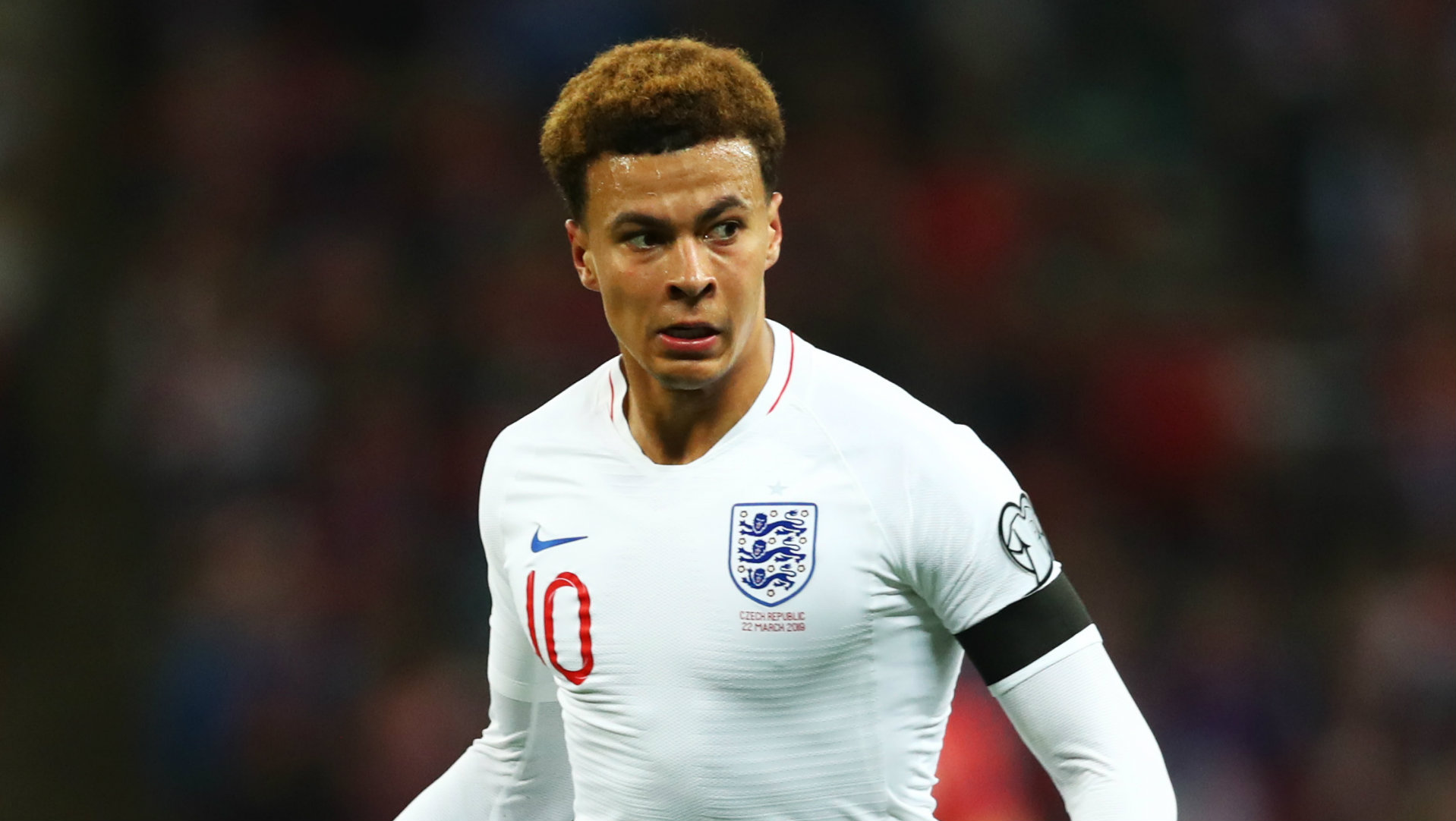 Bamidele Jermaine Alli popularly called Dele Ali was born in Milton Keyes to Kehinde Alli and  Denise Fitch. While growing up, Dele showed interest in football but his parent's marital issue made it difficult for them to concentrate on their talented son. After his parent's divorce, he stayed with his dad for a while in Nigeria before moving back to the UK. Dele made a number of appearance for the England U-17 and U-18 team. Although he was still eligible to play for Nigeria, On 17 November 2015, Alli made his first start for the England senior team, scoring the opening goal.
5.Innocent Nkasiobi Emeghara
Innocent was born in Lagos, Nigeria and moved to Switzerland at the age of 13. He started playing football as a means to cope with the language barrier and cold temperatures of switzerland.He rose through the ranks and started his senior career with FC Zurich, scoring 16 goals in 47 appearances. Innocent made 8 caps for the Switzerland U21 team scoring 5 goals helping them finish second at the 2011 UEFA European Championship. He also represented the Switzerland Olympic and national team.
6.David Alaba
David Olatukunbo Alaba was born in Austria to  Nigerian father George Alaba and Fillipino mother Alaba.There are different stories about Alaba wanting to represent Nigeria, but the most common of them was the corruption of the Nigerian FA that made things difficult. Alaba later went to represent the Austrian national team, breaking through to become captain and leading them to the FIFA world cup.
7.Manuel Akanji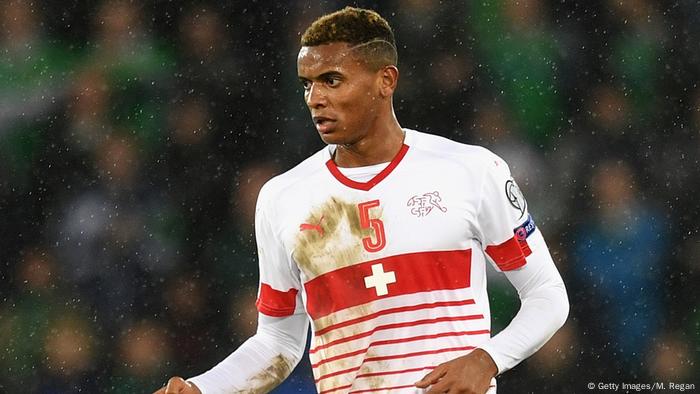 Manuel Obafemi Akanji is a Swiss professional footballer who plays as a defender for Bundesliga club Borussia Dortmund and the Switzerland national team.He was born in Wiesendangen Switzerland to Nigerian father and swiss mother.Manuel began his youth career with the local club in Wiesendangen till he started his senior career with Winterthur in 2014. He played for the switzerland U20 and U21 national team till he made his debut for the senior team in the 2–0 win against Faroe Islands in the 2018.
8.Patrick Owomoyela
Patrick Olaiya Olukayode Owomoyela was born in Hamburg, Germany to a German mother and a Nigerian father.He began his career in lower league German football with Lunberger SK in the 2000-2001 season. He rose through the ranks to play for most German top clubs including Borussia Dortmund and Werder Bremen. He made 11 caps for the German senior team before his retirement.
9.Navina Omilade-Keller
Navina was born in Monchengladbach Germany. She started her career with Rot-Weiß Hockstein where she spent 7 years. She joined FSC Mönchengladbach in 1994 and began her senior career with Grün-Weiß Brauweiler in 1996.  Before he retired in 2013, she earned 61 caps for the senior German female national team.
10.Emmanuel Olisadebe
Born in Warri Nigeria an, Emmanuel attracted the attention of the Polish national team after he was eligible for Polish citizenship in 2000.Emmanuel Olisadebe was the first ever black player in the Poland national team, scoring 11 international goals in 25 caps between 2000 and 2004, and participated in the 2002 FIFA World Cup.He was named Polish Footballer of the year and also nominated for the FIFA 2001 player of the year. Olisadebe had a fantastic career as a striker across different leagues including helping Polonia warsaw secure their first championship title in 50 years .
11.Dennis Aogo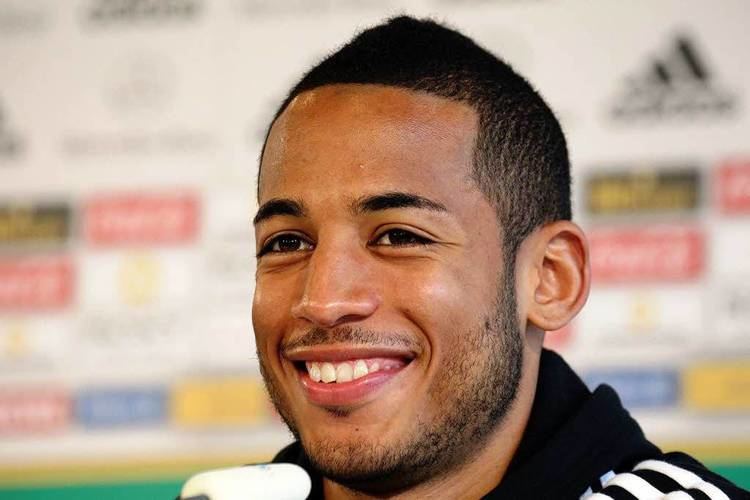 Dennis was born in Karlsruhe, Germany to Samuel and Marion Aogo. Dennis was eligible to play for Nigeria owing to his father being a Nigerian. But, He chose to play for Germany instead. He made his professional debut for the German national team in 2010. He made 12 appearances for the national team between 2010 -2013
12.John Fashanu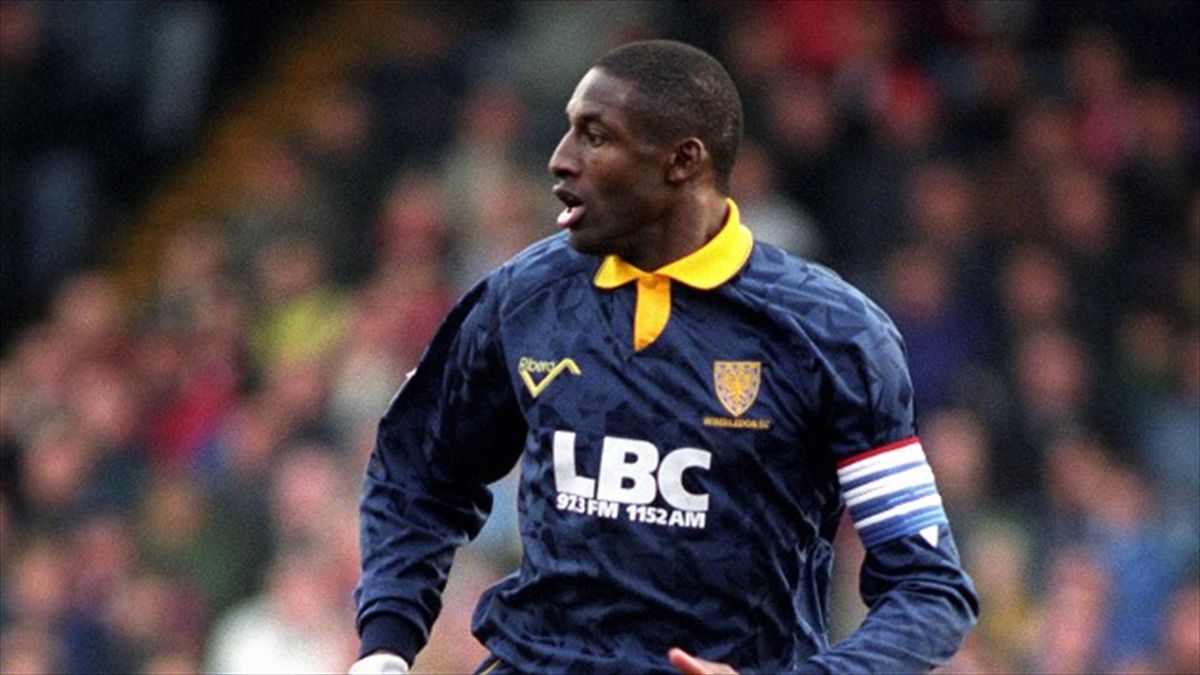 Born in Kensington London to Pearl Gopal, a nurse from British Guiana and Patrick Fashanu, a Nigerian barrister living in the UK . John Fashanu had a great career with wimbledon FC, scoring over 100 goals and winning the FA cup.He was eligible to play for Nigeria, but he chose to play for England instead. He only made two caps for the England senior team.Since retiring, John has expressed regret in not being able to play for Nigeria.
13.Bukayo Saka
Bukayo Ayoyinka Saka T.M , Known as Bukayo Saka was born  to Nigerian immigrants in London Borough of Earlling. Saka played for England throughout the youth teams, at u16, u17, u18, u19, and u21 levels.Although eligible to play for Nigeria, Saka made his England debut on October 2020. That appearance made him ineligible for Nigeria, who he also could have chosen to represent. While explaining to Daily cannon, Saka said being born and raised in England made it difficult for him to pick the Nigeria senior national team over England.
14.Angelo Ogbonna
Angelo was born in Cassino Italy to Nigerian parents who emigrated to Italy. He plays as a center back for West Ham premier league club and the Italian national team. Just like several others on this list Angelo Ogbonna was eligible to play for Nigeria but instead chose to play for Italy. Explaining why he snubbed the super eagles for Gli Azzurri, He said it was the right thing to do.
15.Ohis Felix Uduokhai 
Felix was born to a Nigerian father and German mother in Annaberg-Buccholz Germany. Uduokhai has represented Germany at the U19, U20, and U21 national teams. Playing for Nigeria is still an option for Uduokhai, if he doesn't get any opportunities with Germany. Udokhai earned his first call-up for the German senior team on 6 November 2020. He was named in Germany's team for the 2020 Summer Olympics, where he scored the winning goal in second match, heading home from a corner to give Germany a 3-2 victory over Saudi Arabia.
16.Fikayo Tomori
Fikayo Tomori is a rather peculiar case on this list. Oluwafikayomi oluwadamilola Tomori was born to Nigerian Parent in Calgary, Canada but he plays for the three lions of England. While Tomori had the chance to represent Canada and the super eagles of Nigeria, he got persuaded by the England national team and he made his debut for them on November 2019
17.Jamal Musiala
Jamal is another peculiar case in this post. He was born in Stuttgart to British-Nigerian father and German mother and raised mainly in England. He could represent Nigeria, England and Germany. Jamal Musiala represented both Germany and England at youth level before eventually pledging his allegiance to the Germany national team.He represented England at U15, U16,U17 & U21. He also represented Germany at U16 and U17 before making his debut for the German national team at the 2022 FIFA World cup qualifier against Iceland in March 2021.
18.Tammy Abraham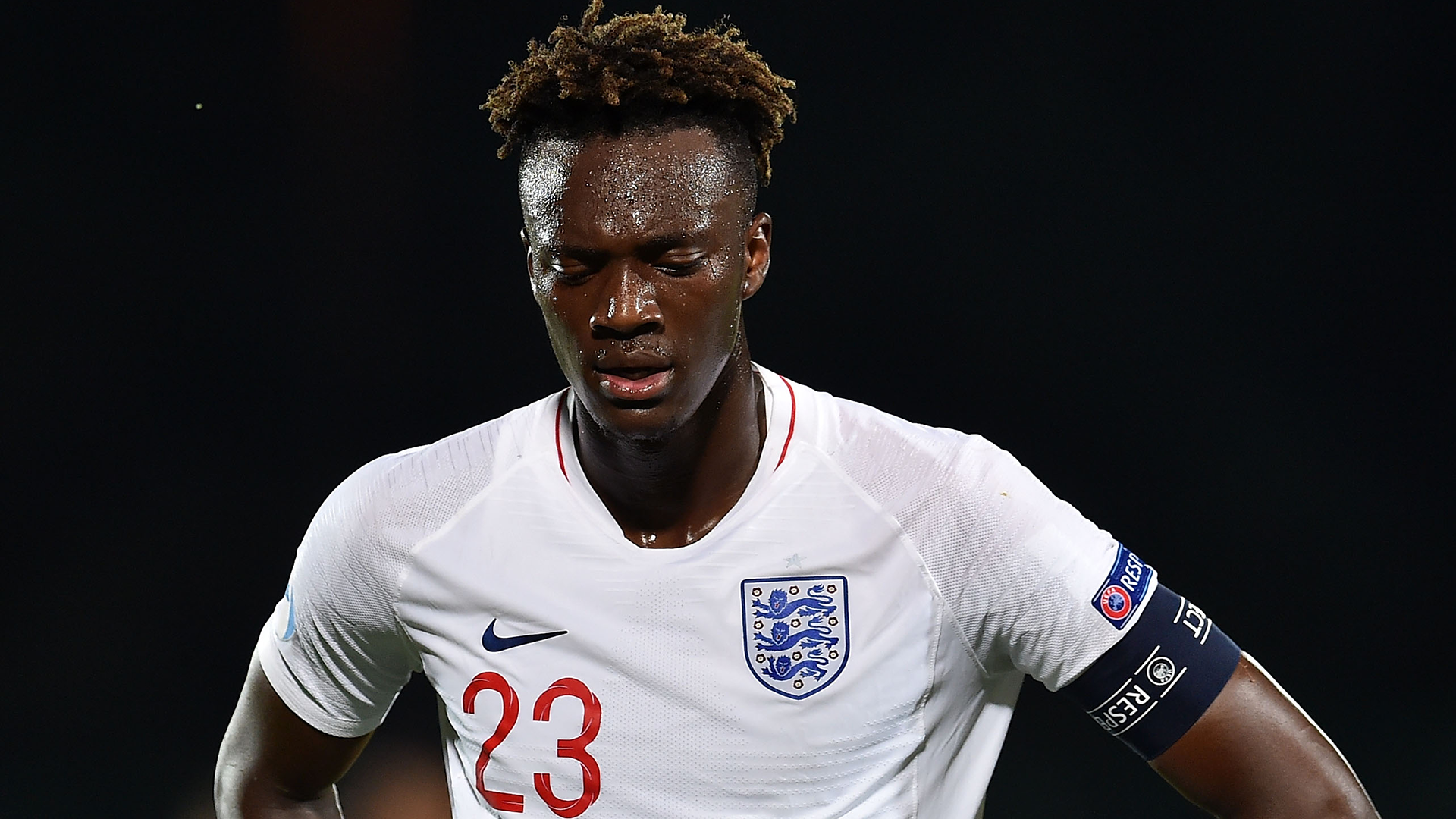 Kevin Oghenetega Tamaraebi Bakumo-Abraham, known as Tammy Abraham was born in Camberwell London to Nigerian Immigrant parents. Prior to making his first competitive cap for the three Lions of England senior team in October 2019, Abraham was eligible to represent Nigeria through his paternal lineage.
19.Emmanuel Adebayor 
Emmanuel Olusheyi Adebayor was born in lomeTogo to Nigerian parents of Yoruba Origin. He started his youth career with OC Agaza before his senior career with Metz. He played for a number of clubs in Europe including Arsenal, Real Madrid, Manchester city, Tottenham hotspur crystal palace and Instanbul.He was voted African player of the year in 2008.
Emmanuel was eligible to play for Nigeria but chose to represent the country of his birth, Togo.He made 85 caps for Togo National team and he scored 32 goals.
20.Stefano Okaka           
Stefano Chuka Okaka was born to Nigerian immigrant parents in Castiglione del Lago, Italy. He began his youth career at Citttadella and then moved on to Roma for his senior career. Okaka gained Italian citizenship in 2007 and was selected for the Italian Under-19 side. He later represented Italy at the U20 and U21 levels before his debut for the senor Italy squad. He came in as a substitute for their friendly against Albania on 18 November 2014 and he scored the only goal of the match.